Logan's Magnum Opus MineCraft Project-

---
---
Coding Easy Mode:

World Read Aloud Day- Wednesday, Feb. 3, 2021!
Please use the button below to sign up for our W.R.A.D. celebration!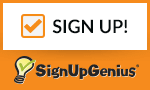 ---
---
Emily's "Emmy's Adventure Game"
Emily B. created this awesome game for her ELA project for the book, "Emmy and the Incredible Shrinking Rat." I love this book and I love this project! What a great idea!
BST Student Flipbooks!
Okay, so it turns out- I am terrible at flipping and filming flip books!
Here they are anyway- although I cannot do them justice!
They are all so much fun!!!
Great job Eagles!!!
If y'all keep practicing I will keep practicing filming them too!!
I still have another big stack of these left to film!!!
Julia:
Addison:
Alyssa:
Reese:
Aislinn:
---
---
My 2nd - 6th graders are learning
about internet safety!
Their project has to include at least 3 tips to teach a 5 year-old or an even younger child how to stay safe on the internet.
Some of the projects students chose to do at home for this assignment are a stop motion video, a flip book, a poster, a poem, a song, a diorama, or a skit.
*In class students will just write their 3 tips and draw pictures about each tip for their grade. *
I am impressed with how many students know at least 3 great tips for internet safety! They know to tell an adult when something makes them uncomfortable on the internet, and that they need STRONG passwords, and they know not to talk to strangers on the internet!
Here is a link to a good
Child Safety Coloring Book
that is filled with great tips for your family.
**Please note**
The example projects submitted below are
OPTIONAL
!
Each student will be completing a list of 3 internet safety tips with 3 pictures -
IN CLASS
with me.
That will be their graded project
.
Any other projects submitted are completed by those who are motivated to try the other projects I have introduced, such as stop motion animation and flip book animation. These were submitted by learners
who are motivated to try new things on their own
!
If you want to have your project shown below, please send it to me and let me know if it's okay via email, text, or FB message.
​Have fun!
Flipbooks!!!!
This weekend I plan to work on filming the loads of flipbooks students have been turning in.
Some of them have completed "Internet Safety" flipbooks, and some have been practicing with the challenge I presented in class.
I provided index cards for them to create a small flipbook with just a line, a dot, or a scribble, or a combination of all three! And as usual students were eager to take their learning further and try new things on their own. They have been learning from the flipbook Jedi Master!
Andymation
! Some have told me they bought his kit and now they have plans to make many more flipbooks!
​So exciting! Keep up the great work Eagles!
---
Kaydence:
Madilyn:
Hannah:
Aislinn:
Kinsey:
---
Caleb:
---
Felipe:
---
Kaitlyn:
Ryan:
---
---
our team, "KRAKEN-BattleBot," is fighting and filming at "Battlebots" October 4 - 16!​
​I'm so excited and hopefully the show will air over Christmas break on the Discovery Channel!!!!
Look out for the two- 2 pound Narwals named "Wally" that we made and painted brightly for this season!
​
Stay Tuned for the best season yet!
---
Kraken BattleBot- Flame Test!
---
---
2019-2020 Gallery...
Plus a few others: