Sign up to be a Mystery Career Guest:
Please click the button below to sign-up for a spot to be a guest on our Mystery Career Interactive Adventures!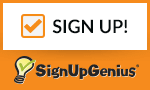 ---
---
Tours with our VTC visitors:
You can
CLICK HERE
then
hit REFRESH
once or twice for the tour to work properly. (One Photo from Long Beach still not linking properly) ​
It will take you on a tour of the many ​ways I have used Video TeleConferencing (VTC) in the S.T.E.A.M. Lab.
*PLEASE NOTE*
If the first page does
not
look like the image below, please keep refreshing until it does and the map shows the animations properly.
This Tour Builder BETA version still has some kinks.
​After I published this I had to refresh my page in Google Chrome 4 times before it went to the correct map view on page 1 of the tour.